News
OPENING TIME CHANGE
On Monday 5/7 the restaurant will be open from 5p.m. Thank You for understanding!
Přidáno: 2018-05-04
OPENING TIME CHANGE
On Monday 4/23 the restaurant will be closed from 6p.m. for a private party. Thank You for understanding!
Přidáno: 2018-04-23
Opeing time change
On Friday March 30th we open from 12 am. On Monday April 2nd the restaurant will open from 5PM. Thank you for understanding.
Přidáno: 2018-03-30
Privat parties at Blackdog
We are introducing our downstairs bar, which is so perfect for any type of a PRIVAT PARTY, such as birthday celebration, gathering with friends, corporate lunch, seminars, workshops or mini conference.
The capacity of the space is approximately 50 people. This room could be completely private, with your own music selection or you can choose from our large music archive. We can put a special menu for you such as tapas plates, degustation menu or banquet tables. A temporary cloakroom is also available, we ca put together a special cocktail menu or we will pour beer from any brewery you like.
………….
Within the private party offer we could include also:
# live music, dancing performance
# stand up comedy, literary reading
# photo booth, projector
# gourmet pop-up
# wine, beer or premium distillates degustation
# mobile casino, board games…
………….
For corporate events we have an availability of projector, flip chart, microphone, and three business lunch/diner menus to choose from or we will work with you to create the menu and tailor the offer specifically for our guests.
We are looking forward to your visit! Your Blackdog team.
Přidáno: 2018-03-13
BLACKDOG CUVÉE
After BD beer we come out with our own wine! We are introducing you to BLACKDOG CUVÉE, the wine, which is a result of our cooperation with the @Vinařství Trávníček & Kořínek winery in moravian Hnanice by Znojmo. On our Youtube channel Blackdog Group you could find a short documentary about how we made it. Within our common skills we created a cuvée of the Müller Thurgau, Moravian Muscat and Gewürztraminer. Dry wine, which is light, fresh, amazingly drinkable, fruitness of mandarin, peach and pear in flavor. We are so proud of all the ones, who contributed to the project, especially @Panda Films Produciton and we hope that our Cuvée will pleasant any short or longer moment of your time during this spring or summer.
CHEERS!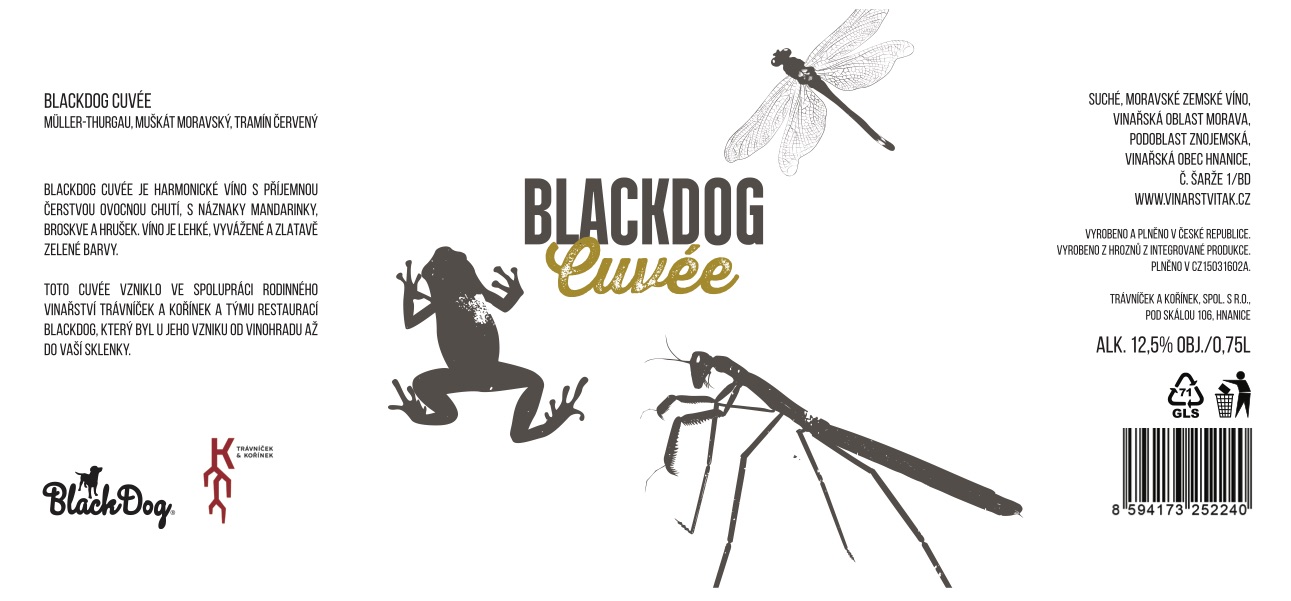 Přidáno: 2018-03-08
OPENING TIME CHANGE
Monday Mar 5th 2018 – open from 5pm
Thank you for understanding
Blackdog Team

Přidáno: 2018-03-04
Restaurant closed tonight 26.2.
We are sorry, due to technical issues we need to close the restaurant for the rest of the night. Thank you for understanding and we're looking forward to you tomorrow again. Blackdog.
Přidáno: 2018-02-26
Vouchers sale online
You could easily purchase the vouchers to our restaurants right on our website now. The payment is possible buy card or bank transfer through the GoPay payment gateway. The voucher section zoo can find on the top navigation next to the reservations.
Přidáno: 2017-12-01
Discount offer for the Mega Latino party visitors
Let us invite you for TODAY's Náplavka Mega Latino party. Its a regular warm up event before the Náplavka - Summer Tropical BEATS 2017 festival will kick off in the end of July, and which Blackdog is a partner of. With any of these events entrance ticket you will get 10% discount to eat at our Prague's restaurant. Happy summer to you all!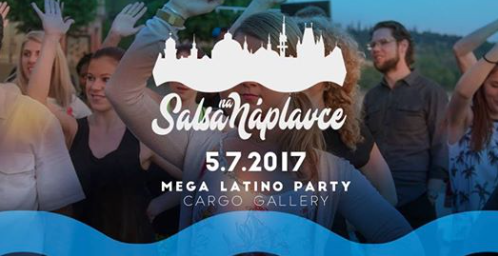 Přidáno: 2017-07-05
Public holiday opening time
This public holiday July 5th and 6th the restaurant will be open from 12.00pm. Thanks for understanding.
Přidáno: 2017-07-05